From concept to reality
:
the path to outstanding product development.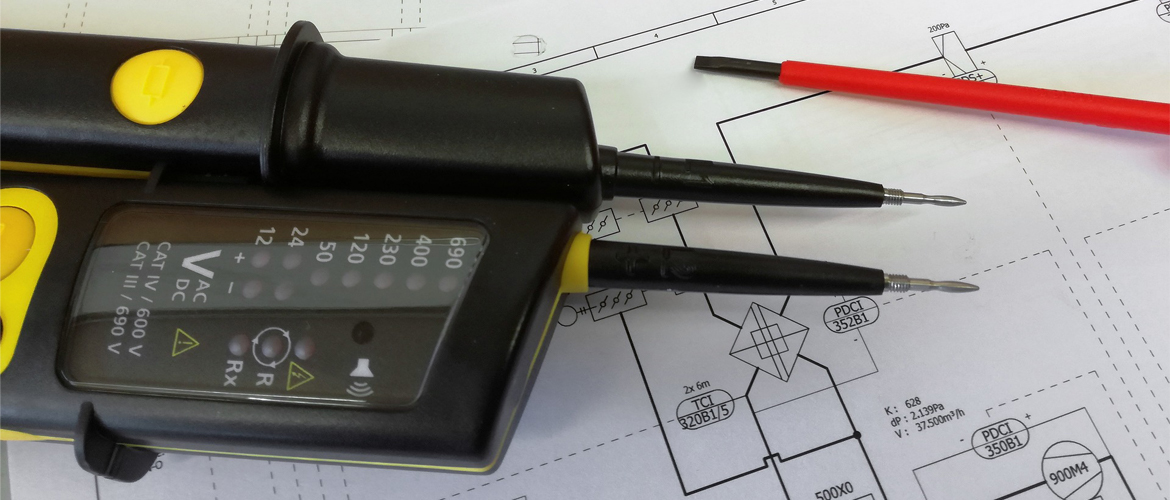 What goes into making a really great product? You could start with innovative design, high-quality components, rigorous testing and the right ongoing support. But how do you ensure all these contribute to your product development lifecycle?
Steatite are experts in designing, prototyping and manufacturing world-class solutions. For the best results, we know you have to start before the beginning. What do we mean by that? Even before you have an idea for a product, you have to have a use for it. Great design doesn't start with a thing, it starts with a need. And this is crucial in the planning process if your project's going to be successful.
Sometimes, Commercial Off The Shelf (COTS) products can be customised to meet the application requirements, sometimes we'll need to design a new product from the ground up. Understanding how the end product will operate and what's expected of it will help our engineers to decide quickly between these two options.
What do you need and why?
In product development, it's vital to start with a clear idea of requirements. Our engineers like to get involved in development at a really early stage so we can lend our years of experience and knowledge of harsh operating environments to building an idea of what a product will be capable of. We guide customers to think about the end use of their creation to make sure everyone understands the requirements and therefore necessary processes.
We'll ask questions like: 
What environment will it need to operate in? What are the temperature and pressure considerations likely to be? Do you need to consider cooling options? Will electrical interference be a factor? What IP Rating needs to be met, and is salt mist testing required? 
Will the product be subject to vibration or shock? What sort of enclosure and connectors will be best to withstand this? 
What processing power do you need? What are the CPU requirements, will you need expansion cards, and if so, what size? Will you need additional network ports or SD card slots? What form factor is going to meet these requirements? 
Are you going to need to collect data? If so, what format will this be in? What analysis or processing is needed? How do you plan to display the results of the data? 
Does the product need to have a long shelf and longevity of supply? Does it need to be compatible with legacy products? 
Where is the product going to be exported or sold? What tests will it need to pass for UKCA or CE certification? What other industry standards will it need to meet? Perhaps standards EN50155, EN60945, DEF-STAN, 59-411, MIL-STD-810 and TEMPEST to name just a few. 
Steatite manage projects in a PRINCE2 environment, one of several methodologies available but one which is well suited to the complexities of engineering projects.  
Project managers know that engagement with customers even prior to the bid stage makes for a smoother process. To ensure all documentation, statements of works, purchase orders and so on are all confirmed and correct, they'll start with a pre-planning meeting to create a list of requirements based on the answers to the questions above, plus more.
It's common for our team to advise customers of factors which they haven't considered, for example, how to provide traceability and proof of compliance for all the components, or an industry standard which they weren't aware of. 
The next step is to compile a compliance matrix. This is a list of identified requirements (which can be hundreds!) which includes a reference number for each requirement, what the requirement is, how we will comply, and how we can prove that compliance, through test, inspection, or analysis.
For example, if the requirement specifies an Intel processor, can we provide that? And how do we prove it? In this case, using an Intel processor and allowing inspection during the build will verify that this requirement has been met. 
The project schedule may take the form of a Gantt chart, laying out the different stages of the development process from Preliminary Design Review (PDR) to Critical Design Review (CDR) and Factory Acceptance Testing. 
The project management plan will ask the questions who, what, when, where, how and, of course, provide answers. This will be updated during the project lifecycle. 
Our team will also run a risk register and note any risks that may impact project delivery. This may include unforeseen delays, shortages of components adding costs or a customer requirement changing. It might be added to as the project develops, but will always include ways to reduce or mitigate the risks.  
Once these documents have all been agreed and signed off, it's time to start thinking about what your product might look like. 
If it's deemed necessary to build a complete new product rather than customising one of our existing ones, teams across the business are involved. When the Project Managers, Quality Assurance team and Finance staff are happy, our technical experts get to work.  
Initial product design is performed and CAD designers will regularly present progress back to the customer to confirm everything's on track to meet requirements. This design phase is the first step in visualising the end product.  
The PDR allows customers to see for the first time what the finished unit will look like. Often our customers come to us knowing they need something to do a particular task, but don't know what it is they need in order to achieve this.
By being involved closely at each stage of confirming requirements, our engineers are able to design and deliver a computer, enclosure, monitor, processing board, power pack etc that will offer a robust, reliable and effective solution. When the preliminary design is signed off, the production team will order materials and check that the lead times will allow the project to remain on schedule.  
The CDR is the last stage of the design phase and we wouldn't expect any changes to initial design or deployment to be made after this stage. This means we can proceed to prototyping and get creative! 
Now that all parties have a good understanding of the specifications required of a new product, our engineers will create a prototype. This model will bear a strong resemblance to the final product but may differ in certain ways. Not all materials and processes are suitable for low-volume production so the prototype may be composed of a different material or fabricated differently to the final, mass produced item. 
However, it's important that the prototype can realistically represent the finished article and prove that manufactured goods will meet expected standards, quality levels and functionality. Increased availability of computer modelling software like CAD and 3D printing have led to "rapid prototyping" – the ability to quickly create a proof-of-concept prototype, and this is a specialist area which we have plenty of experience in. 
Often, a customer will come to us with a request to customise an existing product to expand its functionality or increase its efficiency. In such cases, prototyping may not be necessary as we'll have the original product to play with and modify.
Test and validation

 procedures

 



This is a crucial part of any product development process but one that many of our customers don't have very much knowledge on. That's why it's so important in the early stages to give a lot of thought to the end use of the product and truly understand what standards and certifications it's going to have to meet.  
For example, there are strict standards that medical devices need to meet even if they're not going to be used in critical surgery, and these differ from country to country. There are tight regulations on storing and transporting lithium-ion batteries.
At Steatite, we have a wealth of knowledge around industry-specific requirements and can guide customers through meeting these obligations as well as ensuring that every product that leaves our factories is compliant. 
As well as our design, engineering, manufacturing and service support HQ in Redditch, we have a battery design and assembly facility in Crewkerne and our Leominster site contains a design engineering workshop and state-of-the-art microwave laboratory.  
Testing capabilities include a world-class spherical near-field RF test chamber in Leominster. The test chamber, measuring an impressive 7m x 5m, and 6m in height, accommodates antennas ranging in size from hand-held horns up to 3m diameter dishes, and across the frequency range of 500 MHz to 40 GHz.
The techniques employed allow full far-field measurements to be derived without the complication of requiring a large scale external facility. Products are also tested at this site for shock, vibration and temperature tolerance. 
In addition, we're about to open our new, ultramodern semi-anechoic EMC (electromagnetic compatibility) chamber, suitable for pre-compliance testing against CISPR, MIL STD 461 and DEF STAN 59-411 for both Radiated and Conducted Emissions and Immunity. 
This facility will allow Regulatory CE or UKCA pre-compliance testing to be carried out against a range of standards such as BS EN 55032 for Emissions; BS EN 55035 for Immunity for Information Technology Equipment; BS EN 60945 for Maritime Electronic Equipment and BS EN 50121-3-2 for Railway Equipment amongst others. In addition to the above, ad hoc testing is carried out during the design and development phases to allow for verification and validation. 
Many of our customers want full transparency with these processes and we provide complete documentation on what testing may be required and how it will be conducted. Testing commences once a test readiness review is agreed and we'll generally have contingency built into the project schedule for any tweaks that may be needed as a result.
Now it's back to the paperwork to conduct more reviews. At this point, we'll check that all the design gateways have been met, all build documentation is complete and the BOM is correct.
This Production Readiness Review may include a Factory Acceptance Test and this will involve our Quality Assurance team who are responsible for proving that all the product requirements have been met, testing has been conducted, all components are compliant and quality standards have been met.  
The project management plan will include a VVRM (validation and verification requirement matrix) and, once that's all been ticked off, we're ready to put the product into production!
How does it work in real life?
We were approached recently by one of our customers who wanted our help in building a panel PC. Delving into requirements more deeply suggested that they needed help with more than just the PC though, and we're currently working with them to re-design their existing radiation monitoring solution with a new model that will be easier to maintain and clean. 
Key requirements for the product are: 
Re-chargeable sealed battery and charger unit providing long battery life

 

Integral base radio for extended range

 

Option for connection to a mesh radio network

USB Type 'A' Socket and USB Type 'B' Micro Plug for data export

 

Live graphical display of dose and dose rates for the whole team on a single display

 

Compact and lightweight for portability

 

Tough Pelicase incorporating component storage, rated to IP67

 
Although the customer has previously designed and built their own system, once they had identified the level of complexity involved in meeting all these stringent requirements, and the amount of testing and validation required, they decided to rely on our extensive capabilities.
We're currently in the design phase of a new and improved product that will help to keep workers safe and connected while monitoring radiation levels. 
Now you know how much planning goes into our product development, you know why we call ourselves experts in technology for harsh environments.
Get in touch with our team to see how we could support your business with our knowledge, experience and advanced capabilities.