Medical
Battery power and computing for the medical sector
Performance technology for the medical sector from the market leader in high reliability battery packs and computing.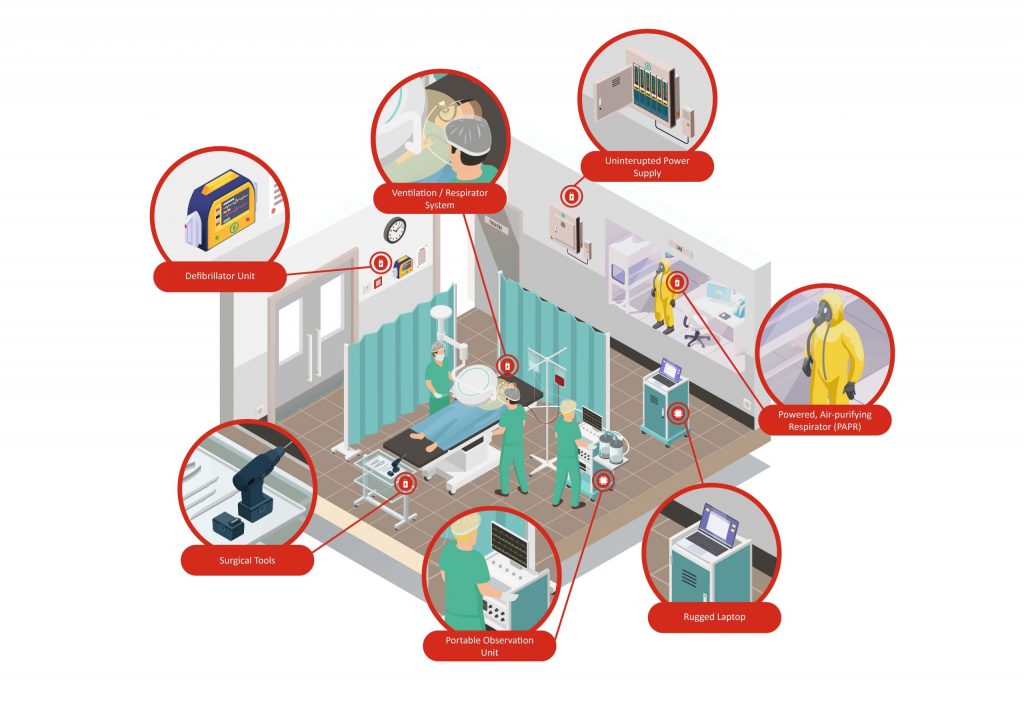 Medical Grade battery packs
Steatite technology is precisely engineered for highly reliable operation. Quality and reliability is of paramount importance when used in critical applications where failure cannot be risked. Medical applications are a prime example of such applications.
Steatite has been supplying battery packs and computing to the medical sector for many years. From precision surgical apparatus and tools to PAPR and mobile support systems, Steatite provides the power and the computing to enable stress free operation at every level.
The graphic above shows some examples of the application areas that we support and products that we provide. For further information please contact us.
Lithium-ion battery packs
Speak To A Specialist About Your Medical Battery Pack Requirements